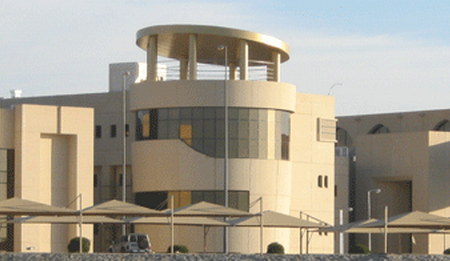 Under the supervision of Prof. Radwan Almasri, the Department of Mechanical Engineering at Qassim University is installing the first adsorption solar cooling system in Saudi Arabia in the summer of 2018.
Since the announcement of the Saudi Vision 2030 and the decision to gradually shift the Kingdom from fossil fuels to alternative clean energy sources, and since air conditioning and cooling account for more than 70% of the electricity consumption in the Kingdom, people are searching for alternative energy efficient solutions for air conditioning. We at Fahrenheit have been receiving lots of requests for our adsorption chillers.
Prof. Almasri, who is an expert in solar thermal energy and energy efficiency applications, has been trying to introduce this technology in the region for years, but the cheap electricity prices were always an obstacle. Due to the recent changes and announcements in the energy sector, he was finally able to introduce adsorption technology to the region.
The system will have a cooling capacity up to 13 kW and is expected to save around 80% of electricity consumption, compared to a conventional compression system. The Fahrenheit adsorption chiller eCoo 10 Climatix will be re-cooled by a cooling tower and will supply cooled air via fan coils. The adsorption chiller will also include an energy balancing set which will accurately evaluate the performance of the chiller, helping make this project a future reference in the region.
In a country where cooling is a necessity, and electricity prices are expected to rapidly increase over the next few years, adsorption cooling can be a solution to a wide range of applications in the HVAC sector.
https://fahrenheit.cool/wp-content/uploads/13_05_2018_qassim.jpg
261
450
FAHRENHEIT
https://fahrenheit.cool/wp-content/uploads/2020/04/logo-1.svg
FAHRENHEIT
2018-05-13 13:28:27
2020-10-01 13:56:48
First Adsorption Solar Cooling Project in Saudi Arabia